mari is back !
… AND STRONGER THAN EVER!

Dear diving friends and cruising friends, dear friends of the Indonesian Island world over and under water. Finally – after a year of complete modernization under German management and surviving a 2 year halt due to the force majeure event called COVID – our MARI is starting her engines again to do what she is destined to do: take you to the best diving spots in Indonesia and on a diving cruise of a live time.

We offer you a Liveaboard with lots of Space and Comfort – new and reliable Technical Equipment – a long-seasoned Captain and his Crew (10 men including an on-board technician) – as well as 3 experienced Dive Masters and an English speaking Cruise Director – all under the caring and organized management of the German Owner.
MARI was built by traditional boat builders in South Sulawesi for their own use as a diving live-aboard in all Indonesian waters – from Sumatra to Papua. For this reason, the boat builders used particularly strong ironwood.
Our concept: Low Guest Numbers – A lot of space.
MARI is on deck 34m long and can accommodate 14 guests in 7 cabins. Due to the large space available, MARI is also for non-divers and families particularly suitable. Because of her large action radius, MARI is ideal as a platform for special excursions as well as filming or research missions in remote areas.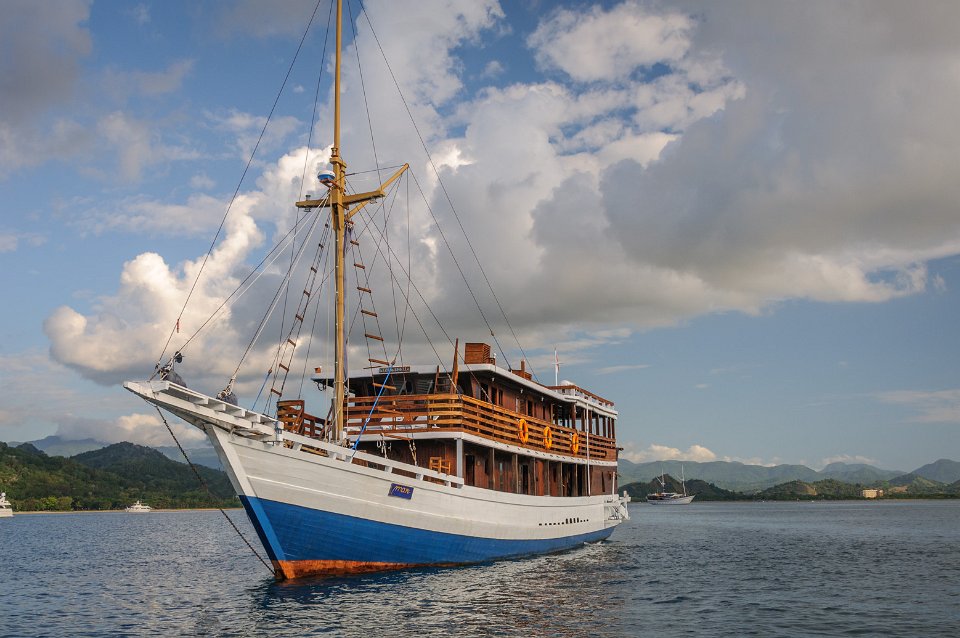 Liveaboard KLM Mari

Mari explores the best of Indonesia's dive sites to offer exciting year-round adventures.
Our main diving area is one of the most diverse marine environments in the world – the famous Coral Triangle.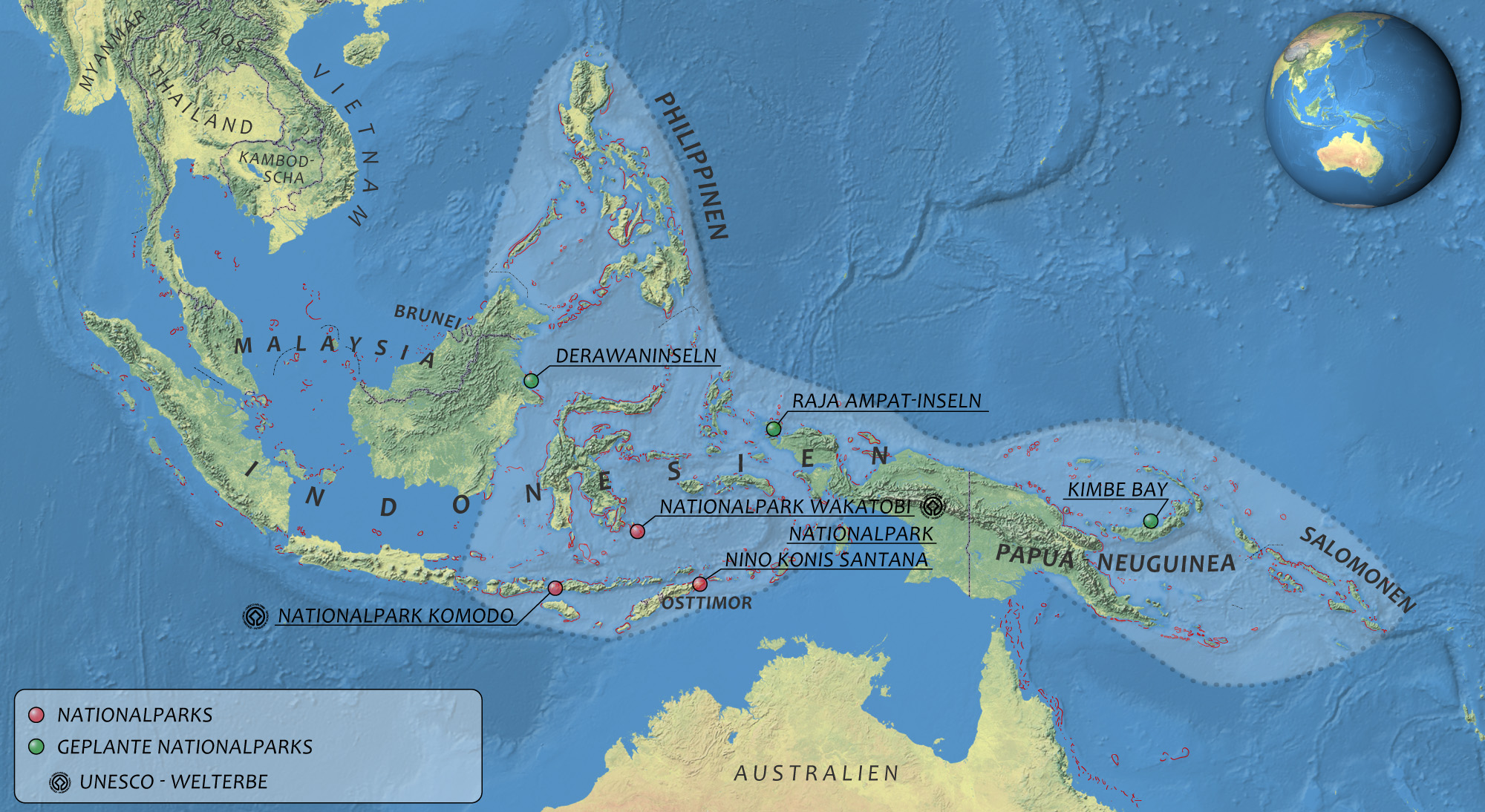 The Coral Triangle is a marine area located in the western Pacific Ocean. It includes the waters of Indonesia, Malaysia, the Philippines, Papua New Guinea, Timor Leste and the Solomon Islands. Named for its staggering number of corals (nearly 600 different species of reef-building corals alone), the region nurtures six of the world's seven marine turtle species and more than 2000 species of reef fish.
We take you to the best places in Indonesia – over and underwater.
AN ADVENTURE THAT YOU WILL NEVER FORGET